The Palladium Hotel Mykonos, is a supremely elegant, 5 star boutique hotel withan outstanding reputation for its excellent service and immaculate accommodation.

Occupying a prime setting on a gentle hill above the beaches at Psarrou and PlatyGialos (about a 3 minute walk away), the 5-Star Palladium is a very special retreat where elegance is simultaneously combined with quality service.
The sea views from the pool terrace are breathtaking whatever the time of day, while the interior design is opulent yet complimented with simple, polished touches reflecting our meticulous attention to detail.
---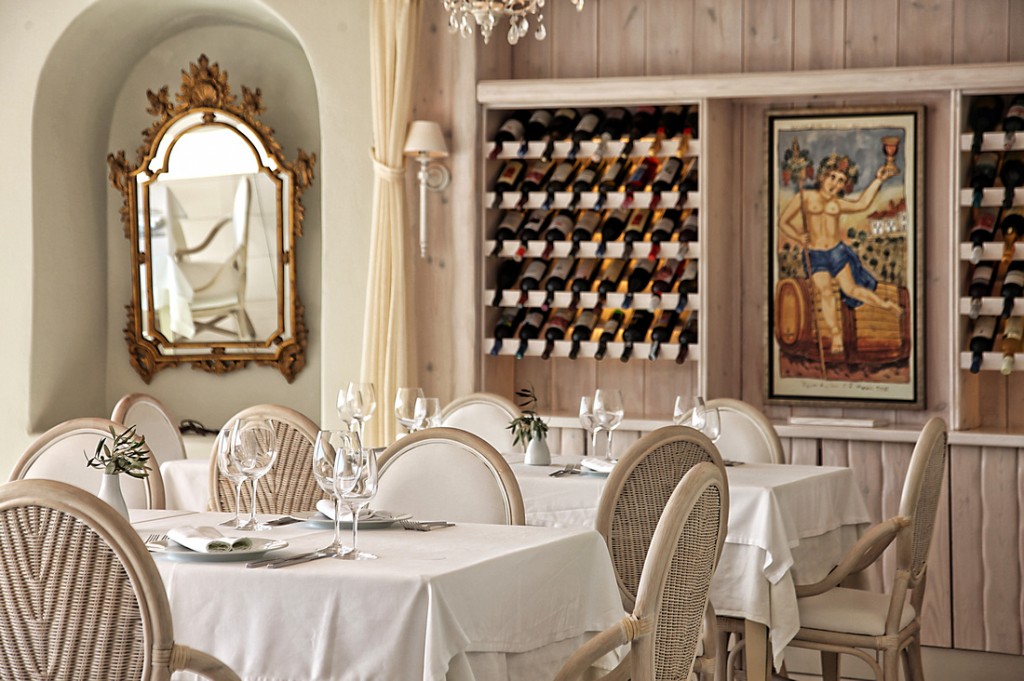 Dream-like Mykonos Hotel FacilitiesDesigned to offer guests a host of modern-day facilities, such as the swimming pools, Sauna, Jacuzzi, state-of -the-art Gym, massage and fitness amenities, the Palladium Hotel on Mykonos, offers its guests world-class hospitality and personalized services. The hotel's luxurious surroundings, comfort and thoughtful touches, sets it apart from other luxury hotels on Mykonos and guests can feel truly pampered in a relaxing atmosphere.A deluxe hotel with facilities to match, the swimming pools, massage, Jacuzzi and Sauna, make for days of exclusive luxury at this haven of tranquility.As a romantic retreat, days can be whiled away by the swimming pool or in the Spa where highly skilled massage therapists await to rejuvenate the mind, body and spirit through highly personalized massage therapies.An outdoor Jacuzzi and Sauna, complete the picture of decadent romance. Gym and fitness on MykonosOffering the perfect location for families who desire the finest holiday experience with endless possibilities for recreation, the gym, fitness, table tennis, excursions and outdoor activities available, are highly extensive.The hotel also provides babysitting (on request), internet and car rental services.
LA VERANDA RESTAURANTExploring a trip into the finest tastes around Mykonos you will find elegant places to enjoy an unforgettable dinner.In our Psarou restaurants we serve special dishes carefully prepared with fresh, seasonal ingredients in a relaxing and romantic atmosphere.
HORIZON RESTAURANTIn a world of whites and blues, overlooking the bright turquoise infinity of the swimming pools, the Horizon Restaurant's bright and happy ambience is sure to give guests an inspirational note for the rest of the day.
Standard Rooms
Suites