ANTONIOS PAPADIMITRAKIS – Medical Practitioner and Osteopath
Antonios Papadimitrakis completed his formation at the State School of Physiotherapy in Willstätt-Eckartsweier, Germany, in 1995 with an overall score – Very Good.
From 1996 to 2006 he worked as a physiotherapist at the Klinikum Großhadern of the Ludwig Maximilians University of Munich in the Department of Physical Medicine and Rehabilitation.
In 2006 – 2007 he worked in his own doctor's office in Munich. In 2008 he opened his doctor's office in Heraklion Crete.
In order to keep up to date with research and therapy, he completes numerous further education courses. He is intensively involved in the methods of acupuncture, orthopedic manipulative therapy and osteopathy.
 Chiropractic – OMT
Osteopathic techniques
Traditional Chinese medicine
Applied Kinesiology (DÄGAK)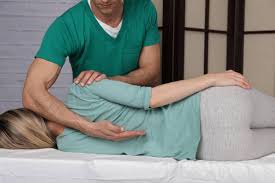 'If someone is looking for health …
first ask if he is ready to avoid the causes of the disease in the future … only then you can help him'